The Hotel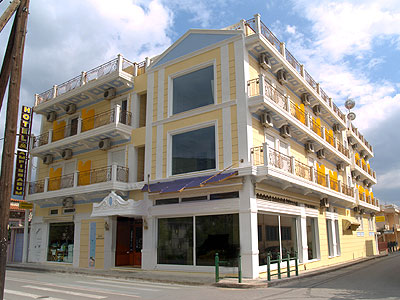 The Hotel:

Thirty four (34) double rooms with double or single beds


Two (2) single rooms.


Two (2) rooms for newlyweds.


Three (3) suites, which include a fireplace, one double bedroom and a living room in which two single beds can be added, ideal to accommodate families.


A living room area with a fireplace, a lounge, breakfast dining room including café and bar with TVs, soft music, free wireless internet and 24 hour reception available.


A small conference room appropriate for business meetings, product presentations, seminars.


Modern fire protection system.


Free wireless internet.